Are you looking for a professional speaker? I can offer Talks/Lectures in person or via Zoom at a time, to suit you. My talks are wide-ranging and you can see some examples below.
Contact me now to book your talk/lecture
Folklore of East Kent
Quirky and little-known facts emerge in this talk about local customs and the folk who lived to the East of Kent. Hoodening, Wassailing and the Blessing of the Sea are a few of the unusual but traditional events, many of which, still take place in the area.
Hopping in Kent
Discover the stories of the 'Hoppers' who came to pick hops in Kent every September with their children, working from morning until night in the Hop Gardens for their annual holiday.
Smuggling on Romney Marsh
The Smuggling Gangs of Romney Marsh are legendary and many books have been written about their exploits. Discover the characters involved and the locations where booty was hidden as well as some local poetry and stories.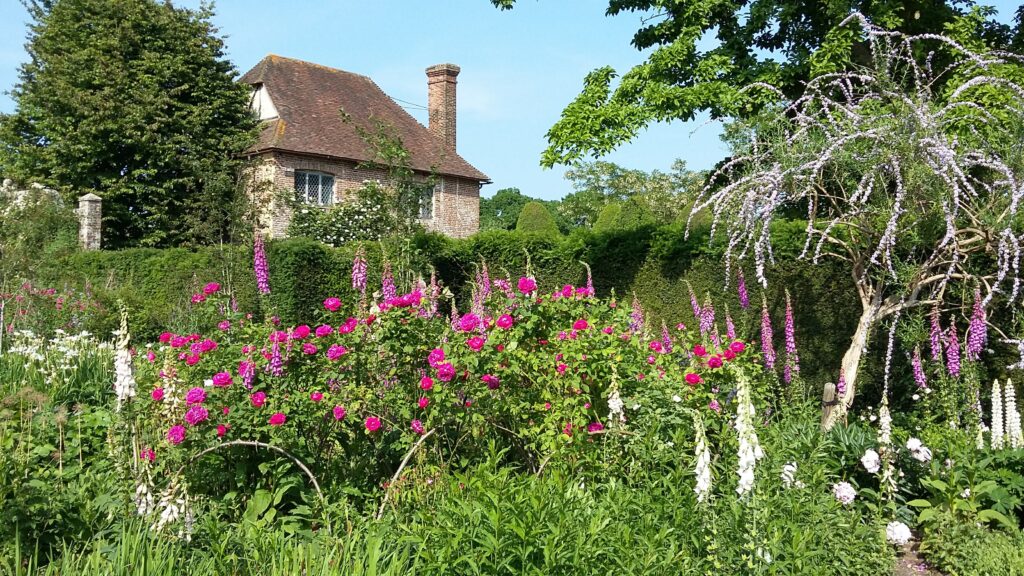 The English Garden & Capability Brown
One of the most famous of garden designers, this talk charts Capability's life and career through his wonderful gardens, from the North to the South of England.
Vita & Harold's Sissinghurst
Sissinghurst is one of the most well known and popular gardens in Kent. This is a walk through the garden, which was planned and designed by a very famous couple and is looked after by the National Trust today
The Darling Buds of May Countryside
Set in nineteen fifties Kent and written by H E Bates, you will love this walk through the film locations and enjoy the opportunity to meet some of the famous characters who starred in the television series
The Medieval Churches of Romney Marsh
Romney Marsh lies on the very edge of Kent and the fourteen medieval churches, which are all unique in character are well worth a visit. Discover some of the history and poetry of the marsh with this talk.